Firstly, wow.
Who'd have thought vegan Crème brûlée could be so good?!
It's even pretty simple to make.
soya cream
and soya milk, with a little golden syrup, plenty of vanilla extract and a little cinnamon, boiled with
Vege-gel
and cornflour to thicken it. Then sprinkled with a nice soft brown sugar and put under the grill until the sugar melts into a thick crispy shell on the top. Delicious!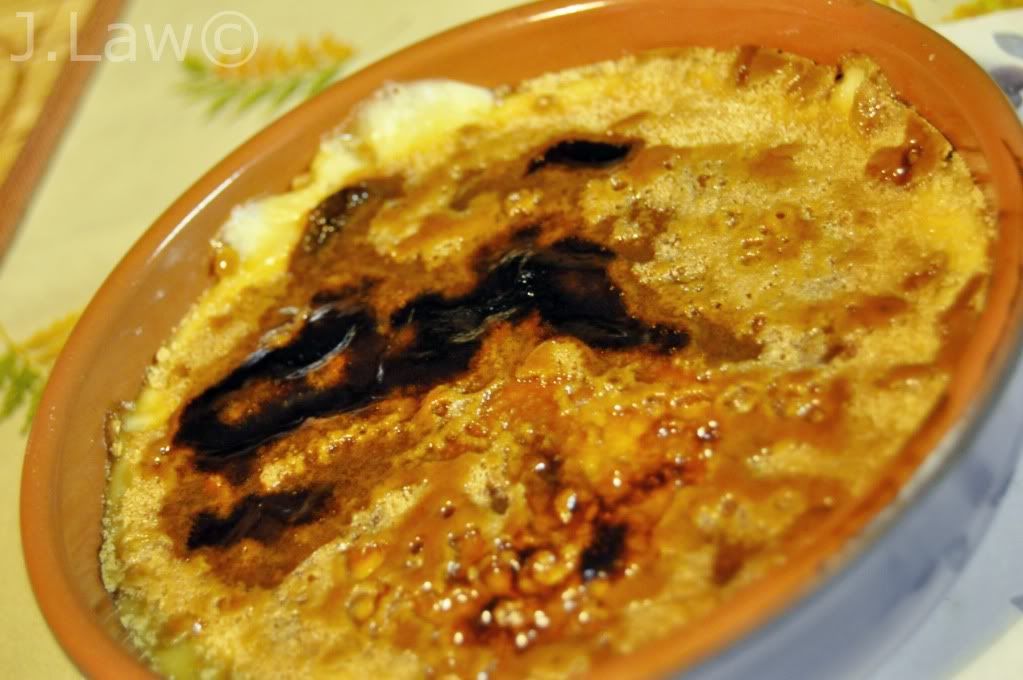 Jen x