These were a lot of fun to make. And Suki watched from the sofa hopefully throughout.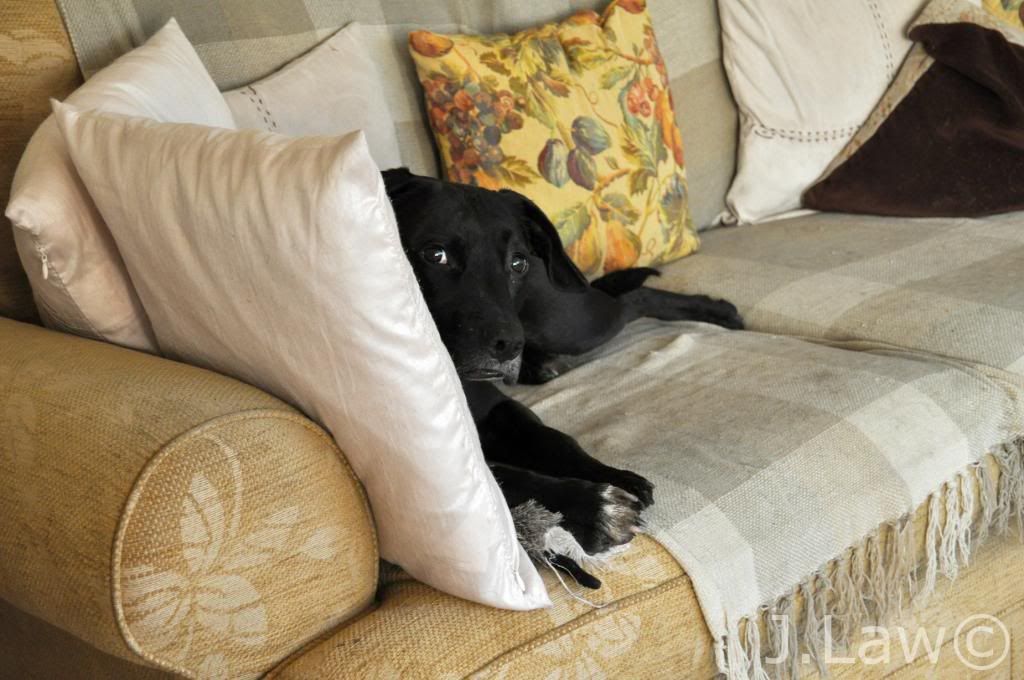 Simply make a bowl of your favourite vegan vanilla cake mix, and one of your favourite chocolate cake mix. You may want to make them a little thicker than usual, to ensure the two cake mixes don't mix together too much.
Pour by the heaped-teaspoonful into cake cases, in a ratio of about 50:50.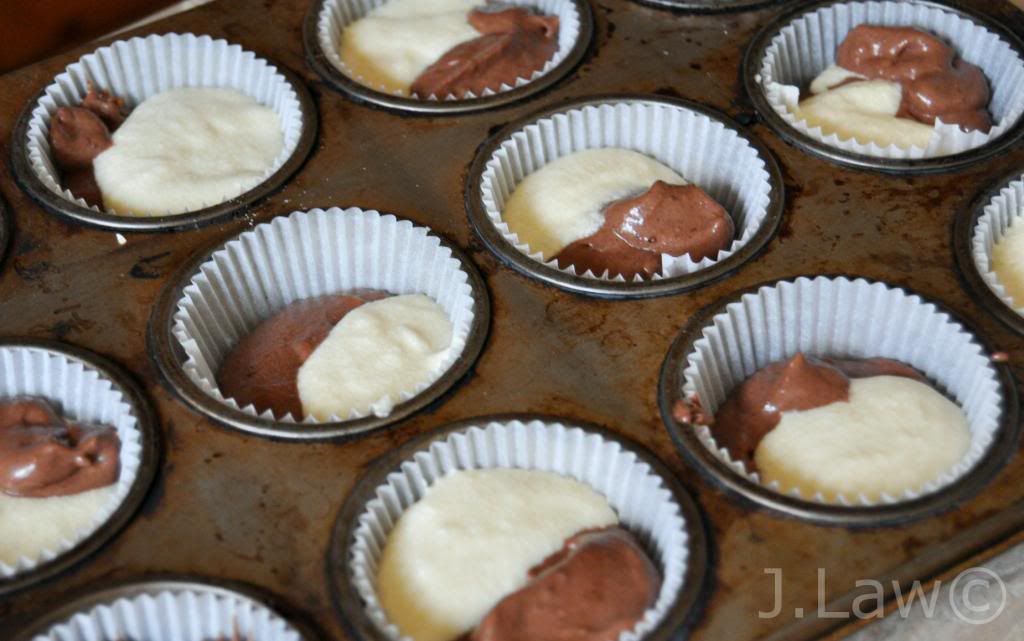 I'd usually use a skewer, but for these little cupcakes, I swirled the cake batters together with toothpicks. Try to keep most of the stirring towards the top of the cake, allowing the lower layers to stay more separate. Otherwise, you may risk stirring it together too much & the colours seeping into each other.
If you want a greater contrast and are willing to dabble in chemically ingredients (gasp!), then add a drop or two of black food colouring to your chocolate cake mix.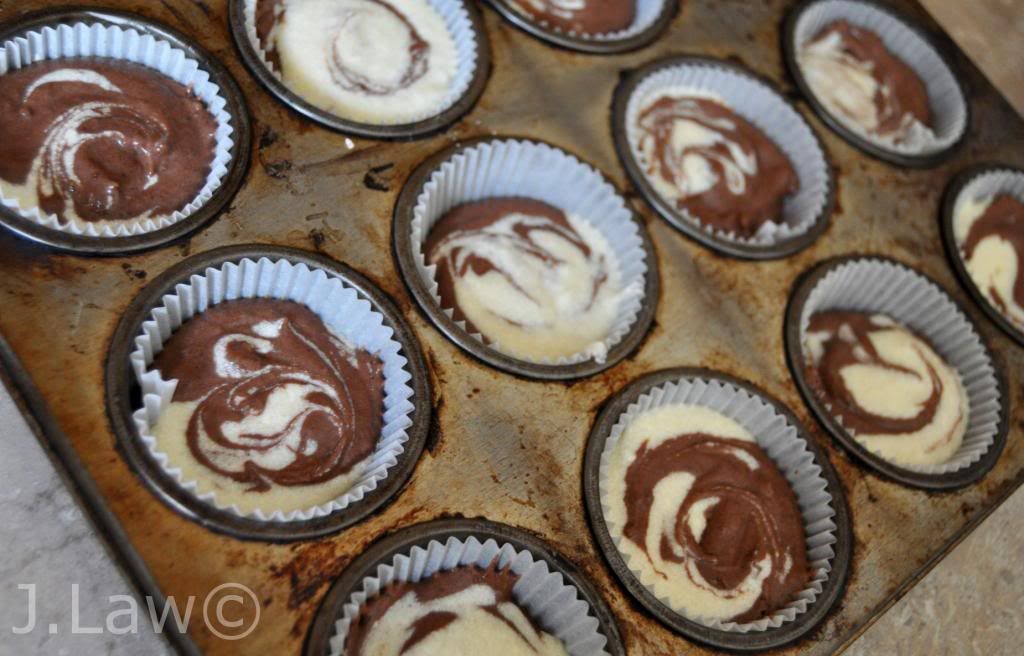 Bake at 180°C in a fan oven for 25 mins, or as per your usual recipe. When ready, a skewer inserted into the middle should come out clean.
I didn't want to detract too much from the pretty marbling, so I went for a simple chocolate ganache topping. But you could always leave them un-iced, or top them more imaginatively!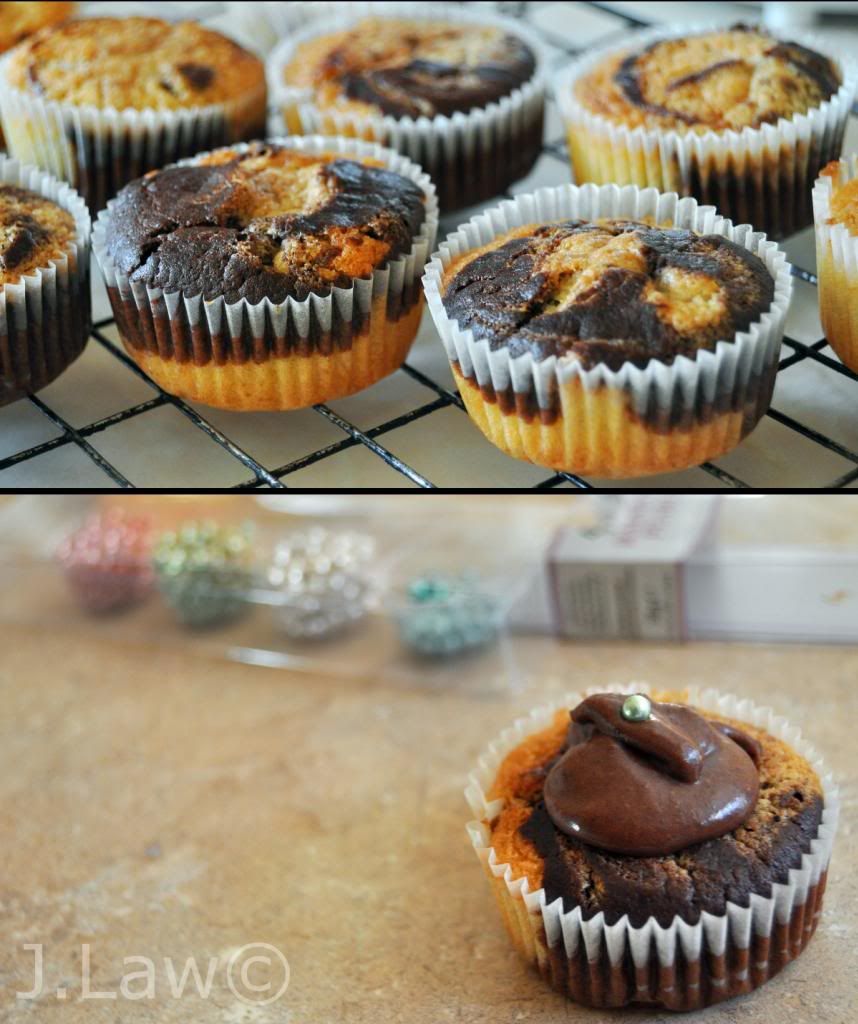 Jen x