This rich and dense chocolate desert contains everything chocolatey that you could imagine: melted chocolate, melted cocoa butter, liquid chocolate extract and raw cocoa powder. All of these were blended with silken tofu, with some agave nectar, golden syrup, a little egg replacer and some nice vanilla extract.
I spooned this mix into ramekins and topped it with a homemade coconut and vanilla cream made in a similar manner, by mixing melted coconut oil, cocoa butter, vanilla extract, a little soya milk, agave nectar and dessicated coconut into silken tofu and blending.
I toasted some coconut and crumbled some chocolate shapes for the topping.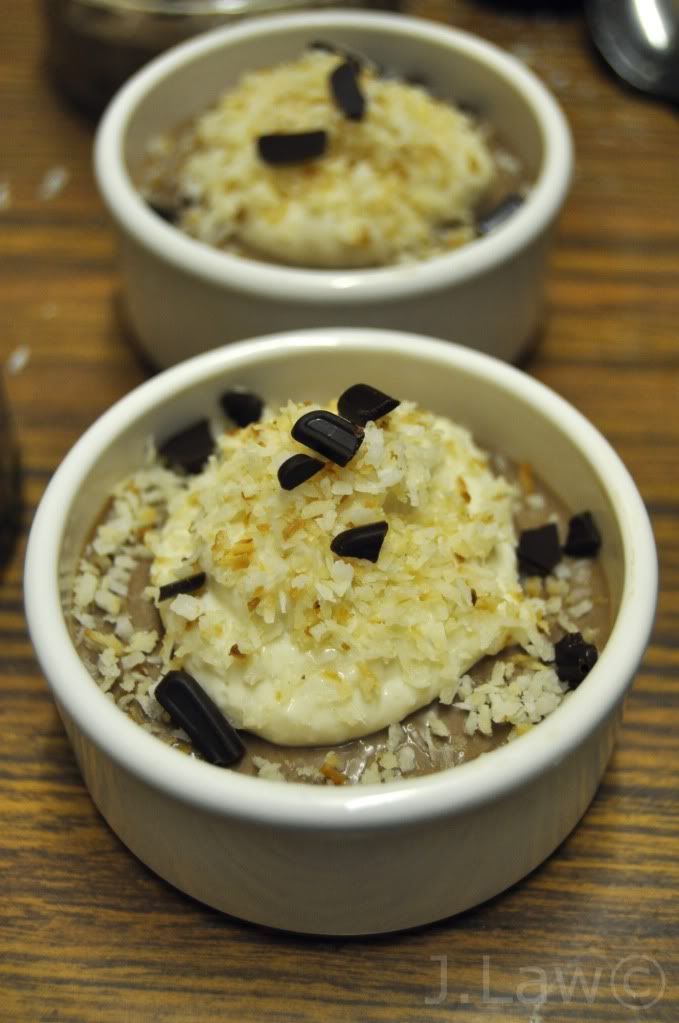 Jen x