This is just what you need in the British winter. And it barely takes much effort to make. Huzzah!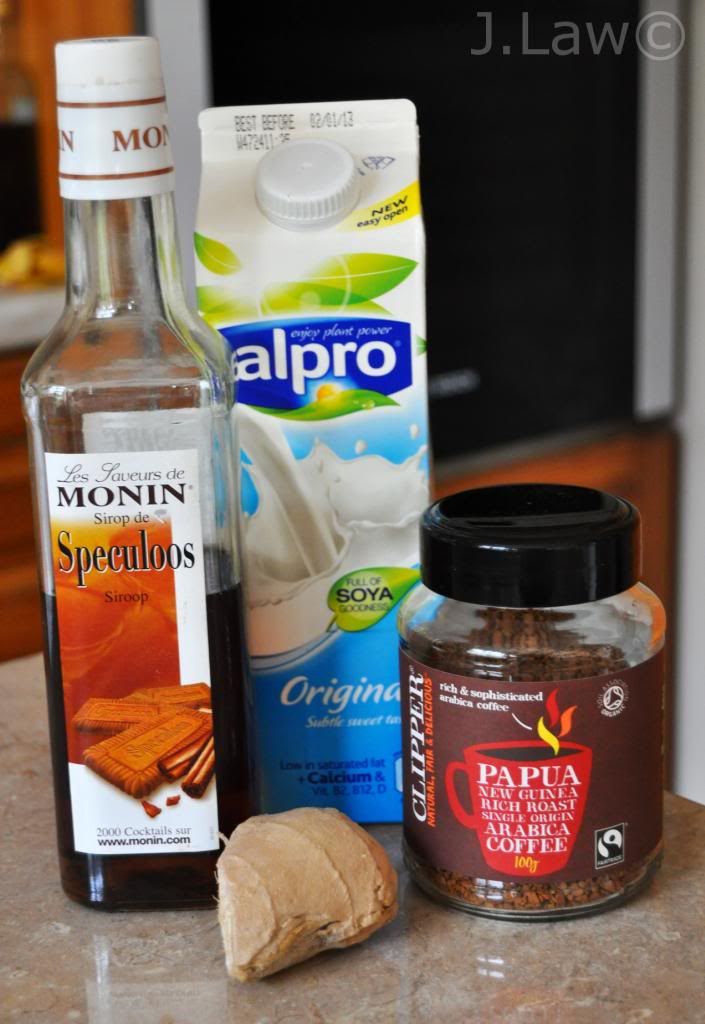 Just microwave about 2/3 of a cup of soya milk for 2 minutes. Add a shot/tablespoon of a caramel or biscuit coffee syrup. Add a few peeled and roughly-chopped chunks of fresh ginger. Then top with coffee. I used instant to be extra lazy!
...And I put it in an awesome vegan mug from
Vx
.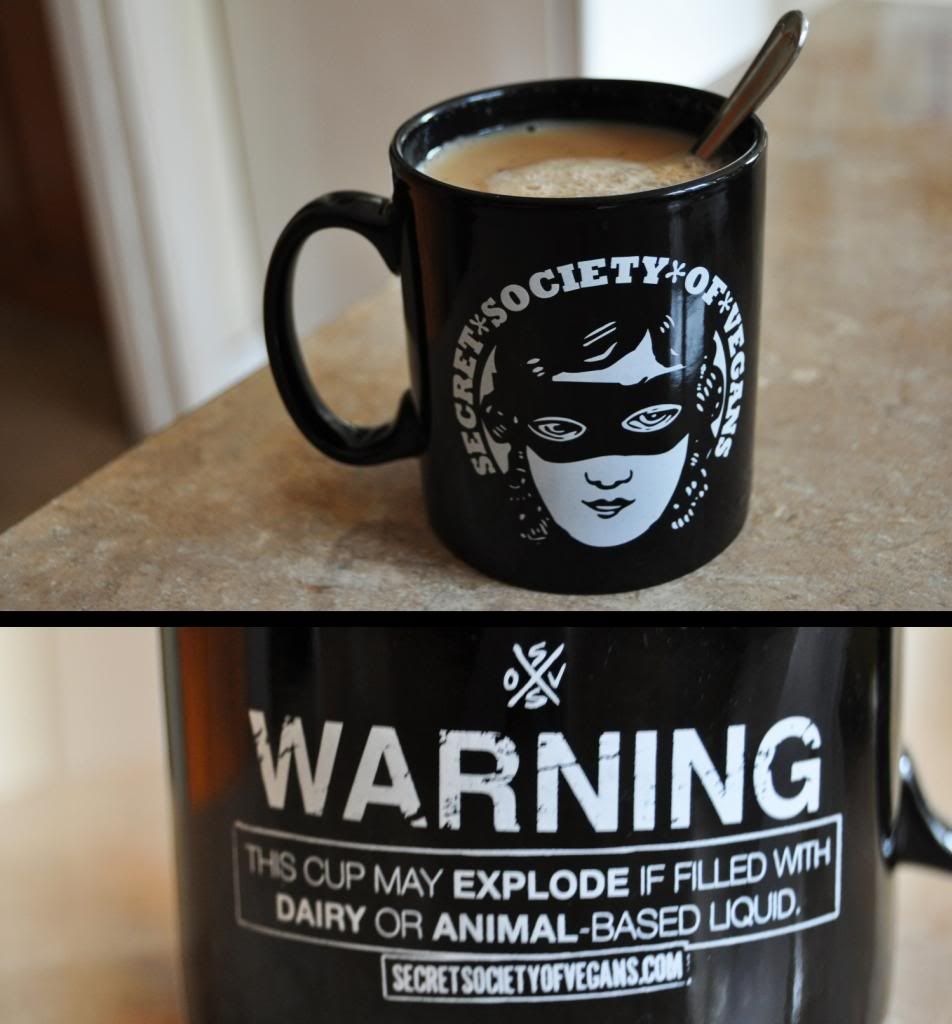 Jen x