Store-bought veggie burgers tend to be full of all kinds of processed junk, unnecessary fats, and fillers, like potato & breadcrumbs. But I wanted something appropriate as a post workout meal...i.e. high protein & low fat, and made from whole, natural foods. These delicious black bean burgers, with a divinely rich and creamy tahini-garlic sauce, were the result. And oh my, they fit the bill perfectly!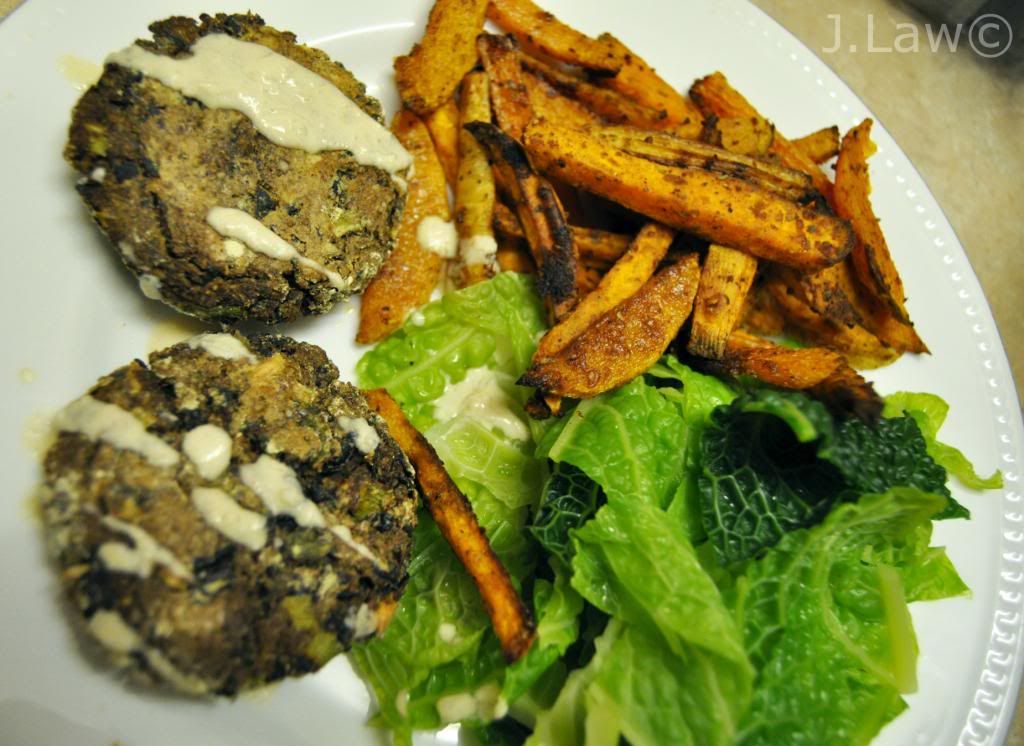 Easy, healthy, and goddamn delicious.
In short: make these!

Burger Ingredients

(serves 2-3 people)
50g* dried black beans, soaked in cold water for 12+ hours & drained (*weighed before soaking)
20g orange split lentils
20g dried soya mince (TVP)
1/2 tsp. vegetable bouillon powder or stock cubes (plus an extra pinch)
1 tsp. ground flax seed
1 spring onion (chopped finely)
3 cloves garlic (minced)
1 tsp. paprika
pinch marjoram
2 tsp. soy sauce
about 2 Tbsp. chickpea flour
Recipe
1. Cook the beans for 40 minutes. Halfway through, add the lentils.
2. Meanwhile, soak the soya mince in hot water, for 10 mins, with a pinch of vegetable stock/bouillon.
3. Drain both the beans and soya mince thoroughly, and stir both together in a large bowl.
4. Stir all the remaining ingredients, except for the chickpea flour, into the mixture.
5. Mash the mixture until it starts to become soft and creamy. It should stick together in clumps, but still have large chunks of beans in.
6. Form into 5-6 burgers, and coat each in a thin layer of chickpea flour.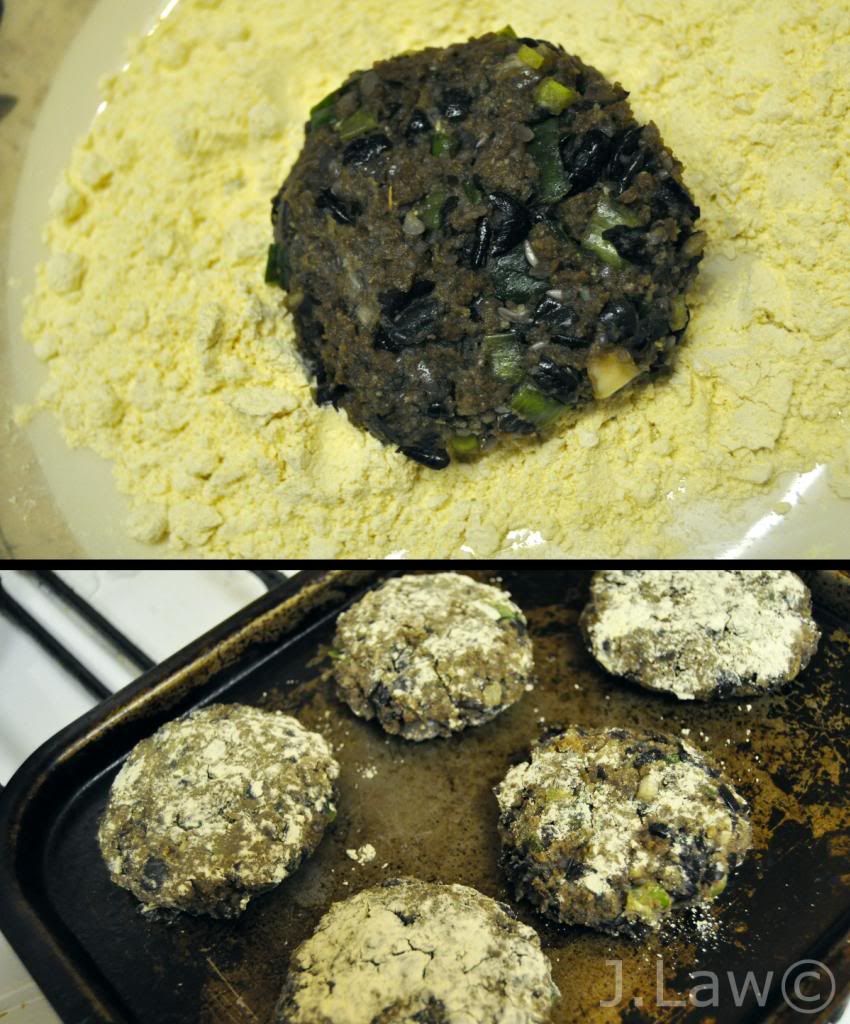 7. Bake at 180°C for 25-30 minutes, turning once halfway though.
Best served with tahini-garlic sauce...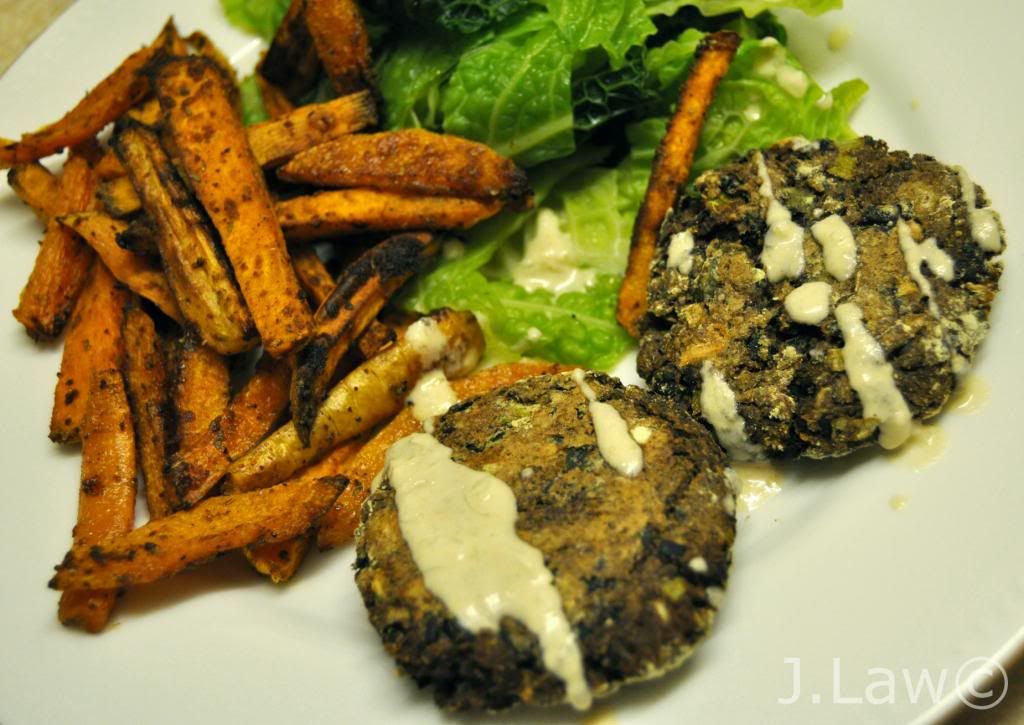 Tahini-garlic sauce Ingredients
3 cloves minced garlic
2 Tbsp. tahini
the juice & pulp of 1/4 of a lemon
pinch salt
100ml boiling water
Recipe
1. Throw all the ingredients in a bowl or jug and stir thoroughly with a fork. At first, the tahini will separate and go lumpy, but keep stirring, and it will emulsify and become a smooth, creamy sauce.
I also served these with mixed roast root vegetable chips, which were amazing! I'll share the recipe for those next time I make them, so watch this space!
Jen x