Who doesn't love mint chocolate chip? Seriously, who? I will find you and...
Never mind, on with the recipe...
Oh, and these are awesome.
1. Mix the following in a large bowl & stir well with a fork
6 Ounces (oz) plain flour
5.5 oz white sugar
2 heaped tablespoons (ideally Dutch-processed) cocoa powder
1.5 teaspoon (tsp.) baking powder
pinch cinamon
1 tsp. vanilla extract
pinch salt
1-2 tsp. egg replacer
2. Knead-in 5.5 oz non-dairy margarine.
3. Gradually stir-in 3/4 of a cup of rice or soya milk. (I actually used a coconut flavour rice milk. Definitely worth it, if you can find it!)
4. Spoon little dollops of the cake batter onto baking sheets, lined with greased baking paper. They should be about 2 inches in diameter, and at least 1 inch away from each other.
5. Pre-heat the oven to 180°C, then bake for 12-16 mins, until cooked throughout, but not crisp. Leave to cool for a few minutes, then carefully transfer to a wire rack to cool fully.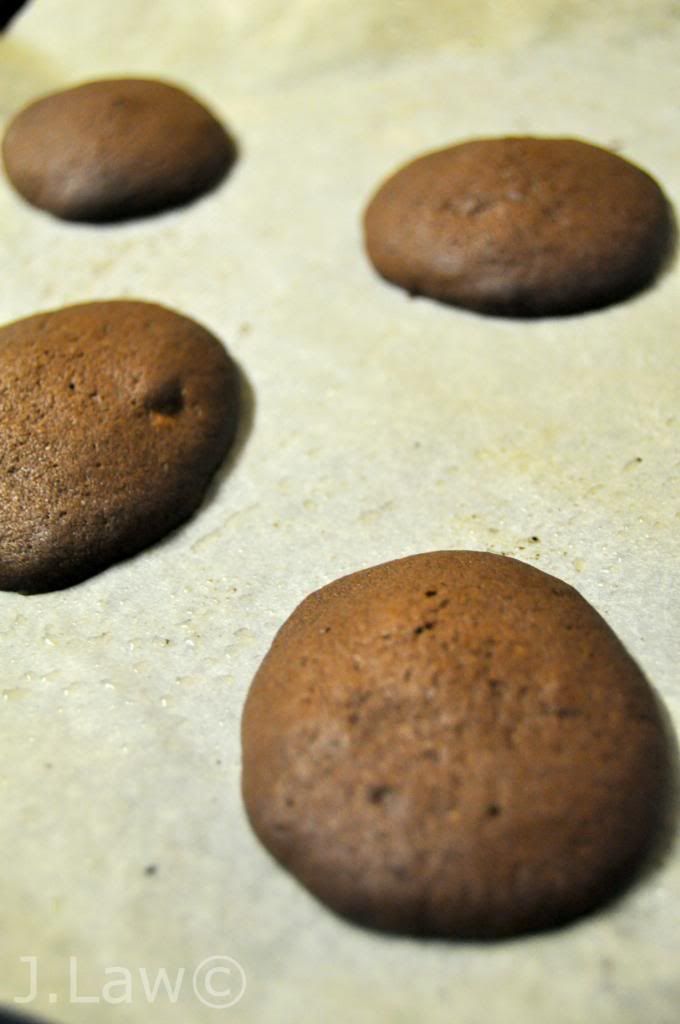 6. Meanwhile, prepare the icing. Mix the following in a bowl with a fork, then stir-in a handful or two of chopped (dairy-free) dark chocolate...
1.5 cups icing sugar
4 Tbsp. dairy-free margarine
1/4 tsp. peppermint extract
few drops green food colouring
1-2 Tbsp. soya milk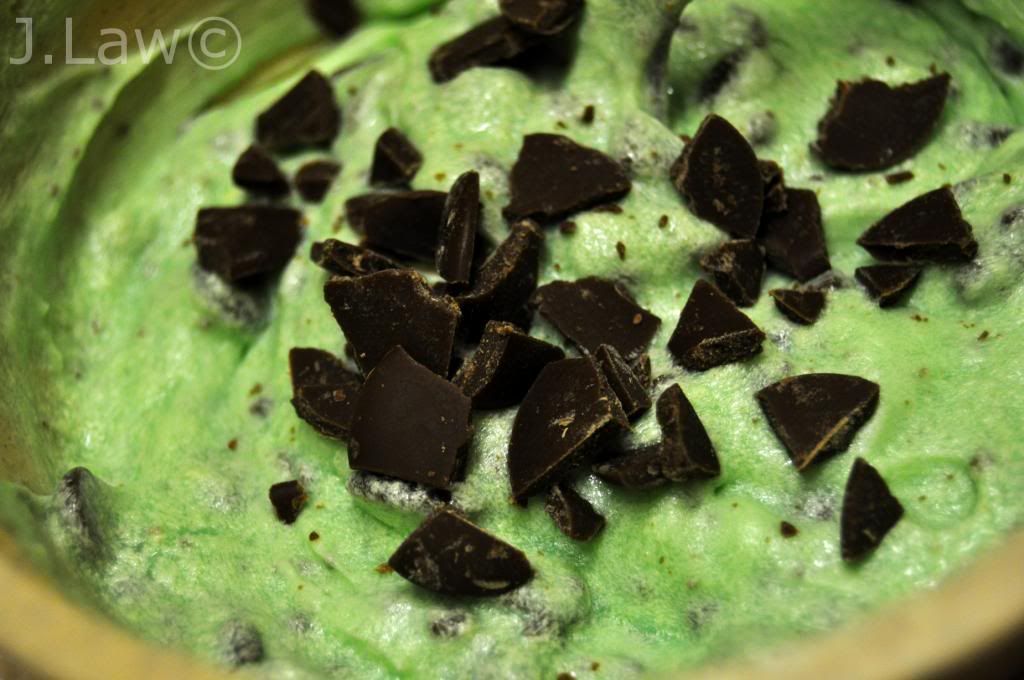 7. Refrigerate the icing until the cakes are fully-cooled. Then, spread a thick layer of icing between two similarly-sized cakes, and sandwich together.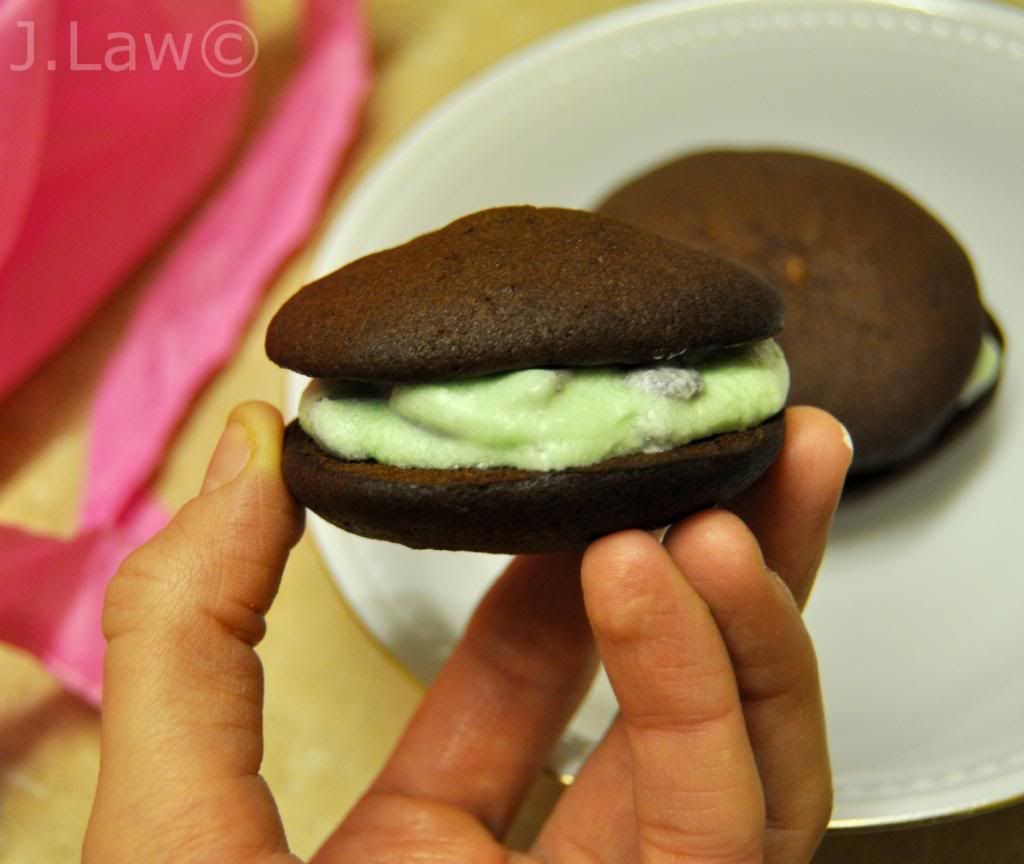 They keep in the fridge for up to about 5 days, or can be frozen for eating later.
Jen x