Okay, so I made this about 2 weeks ago, but with the ridiculous backlog of deliciousness to post about, I'm just getting round to it;
Lemon Tarts
.
I bought ready-made shortcrust pastry by
Jus'Rol
, which I very much approve of because they actually label vegan products. Yay!
The filling is simple, but delicious. It's the juice of 2 fresh lemons, a couple of tablespoons of sugar, plenty of cornflour and a couple of cups of water, all boiled until it thickens right up. I also find that a a pinch of powdered ginger makes it that little bit more special.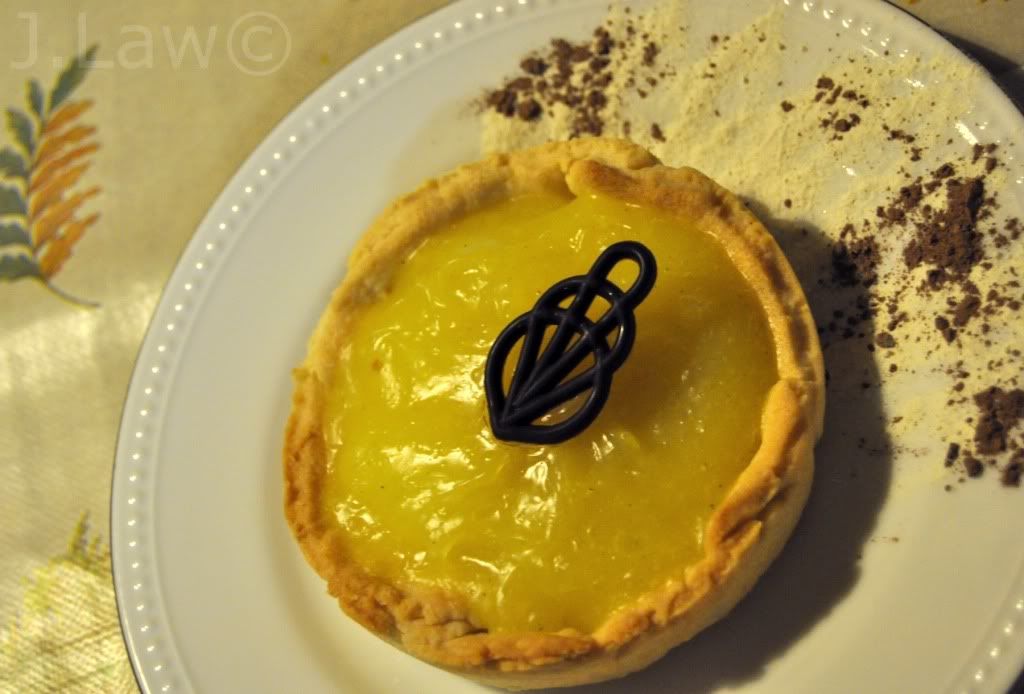 Topped with a decorate dark chocolate shape, and generous sprinklings of cocoa powder and vanilla dusting sugar.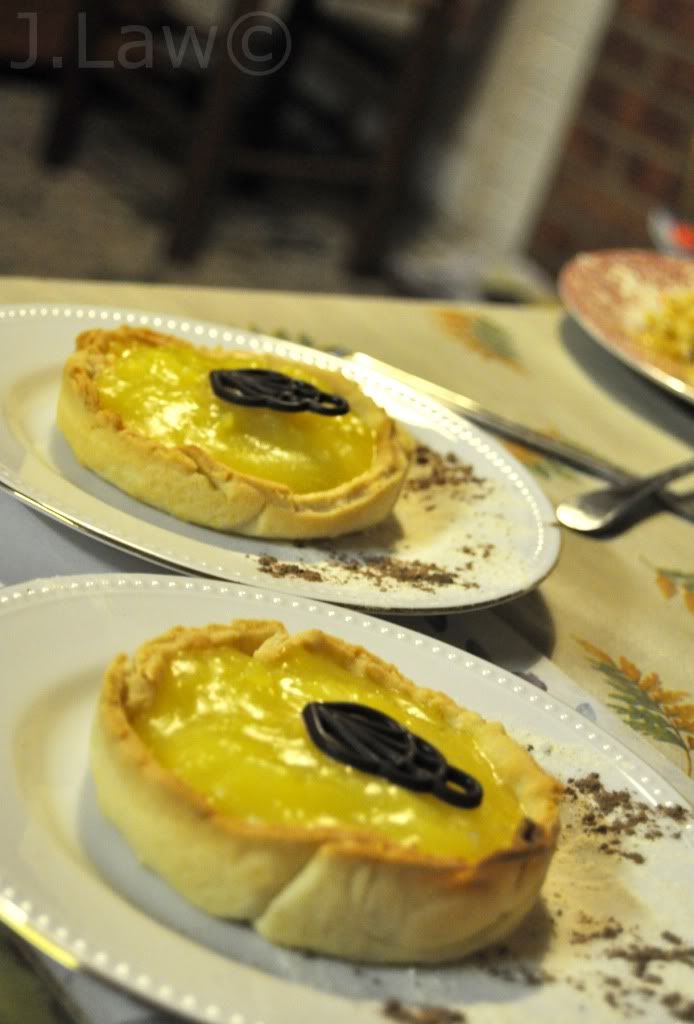 Delicious!
Jen x