We were rather low on food, so I put together whatever I could find round the house...and it somehow became one of the best lunches I've ever had!
I made wholewheat tortilla baskets by cutting tortillas into squares, pushing them into a cupcake pan and lightly basting the centre with oil. I then baked them quickly until they became light and crispy.
I then filled them with a warm mix of cereals and pulses and topped this with a nest of quick-fried courgette and carrot, then finished it with a single slice of yellow courgette.
I tried two different serving ideas. Firstly, for a single person, I put three on a plate, with a teaspoon of beetroot dressing and a sprig of basil: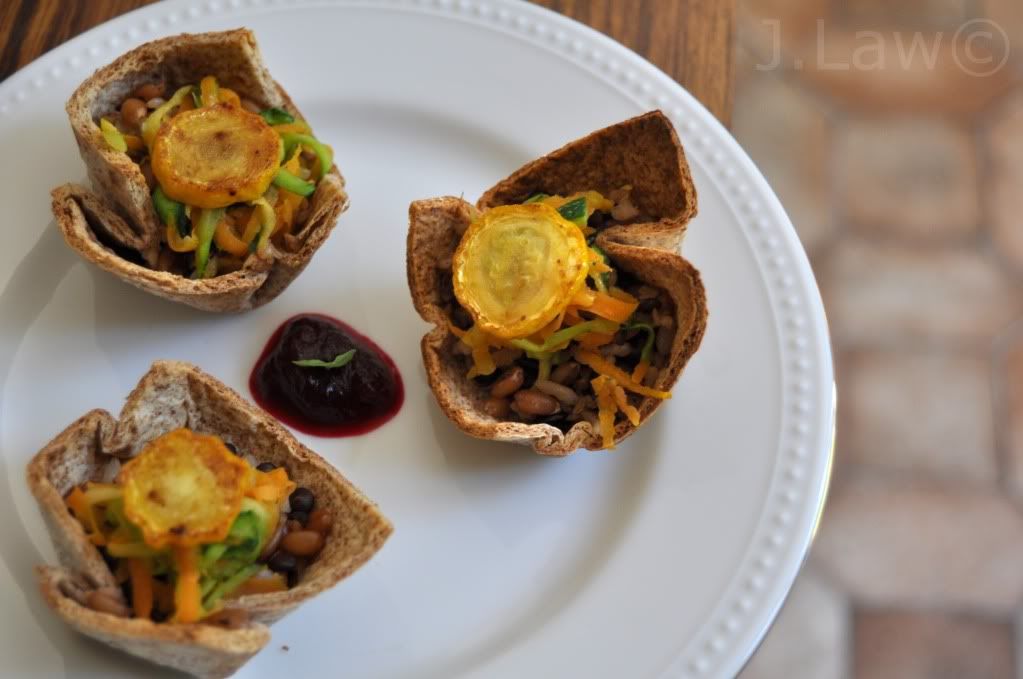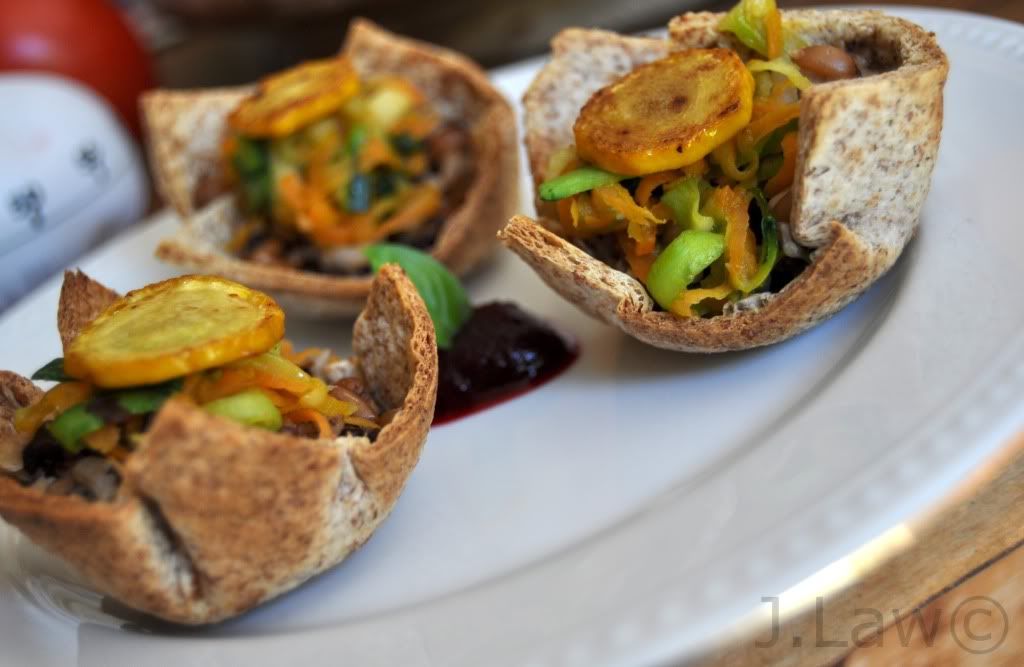 I also tried a larger tapas-style serving for 2-3 people by placing them in a circle around a pile of the courgette/carrot mix: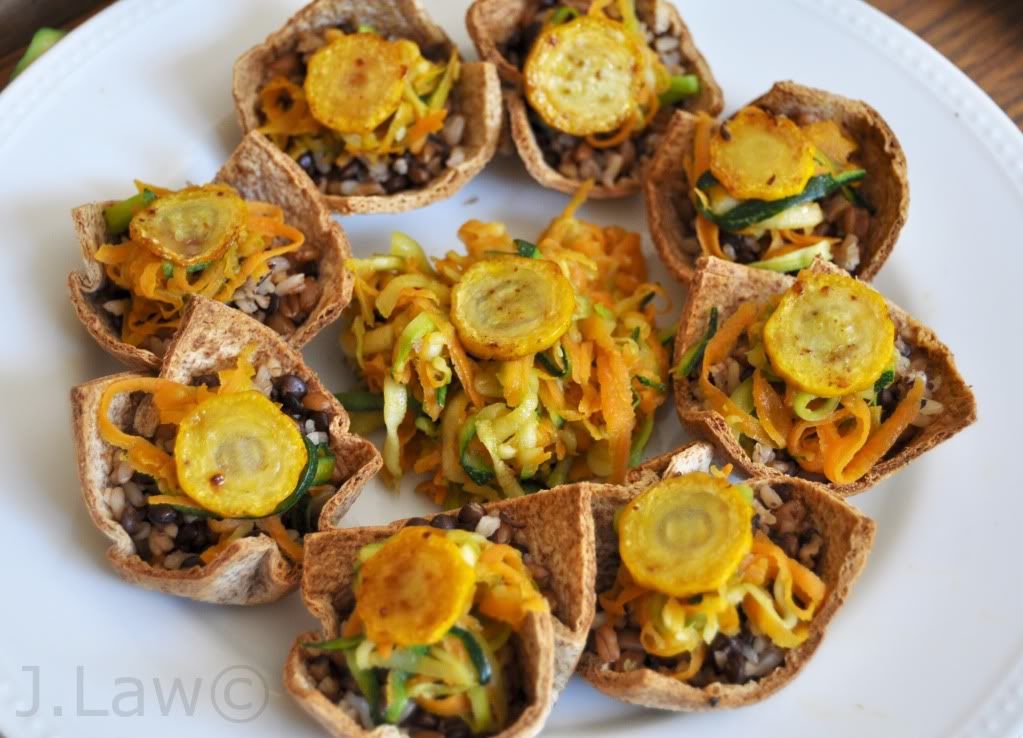 Jen x