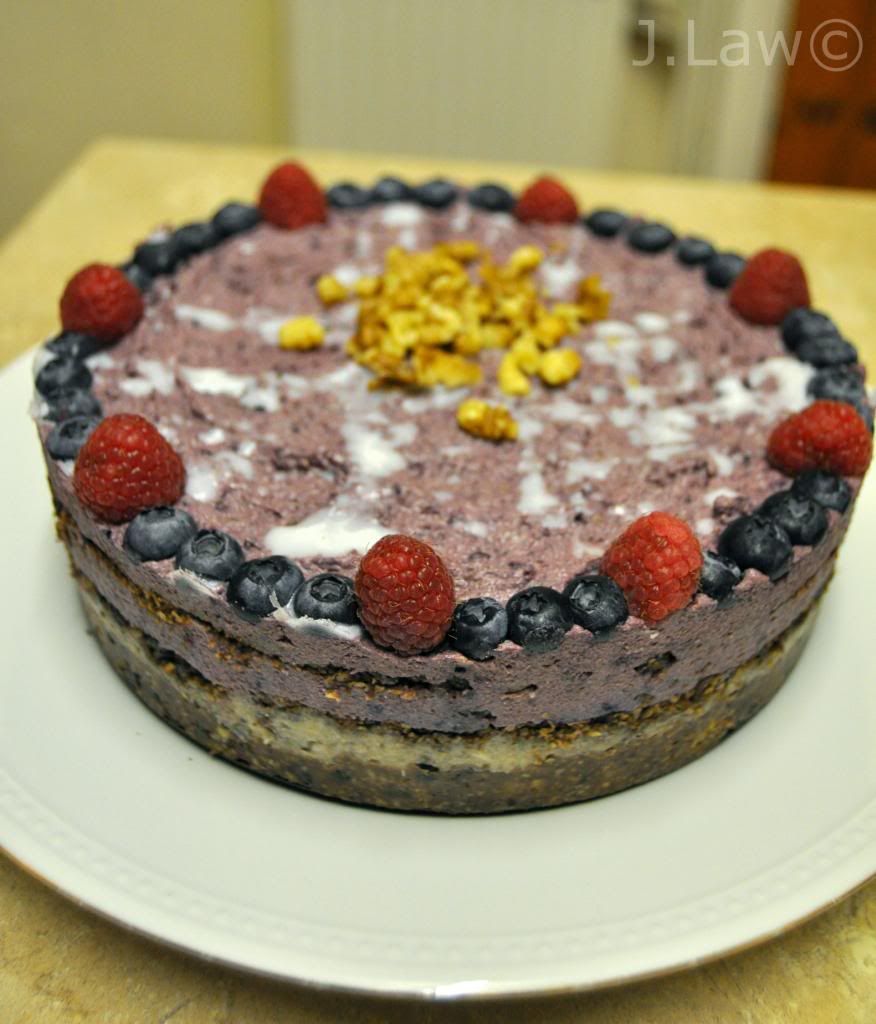 This 'cake' was spectacular: pretty, healthy & delicious!
It consists of layers of chocolate brownie, chunky coconut-vanilla cream, and a rich berry cream.
It takes some time, and a bit of preparation. But it's definitely worth it!
It also involves lots of blending, so you'll need a tough blender or food processor that can cope with it!
Recipe
1. Put 1 cup of cashew nuts in a bowl, cover with cold water & refrigerate for at least 3 hours...This is the preparation bit I told you about!
2. The brownie part. Throw the following in a blender. Keep blending and stirring intermittently until it becomes a coarse grainy texture, but still retains some hefty chunks of dried fruit.
1/4 cup raw cacao nibs
3/4 cup currants (or raisins)
1 cup brazil nuts
1 cup oats
1/2 cup pitted dates
1 Tablespoon (Tbsp.) raw cacao powder
1 Tbsp. date syrup (or agave, fruit syrup, or the sweetener of your choice)
1 teaspoon (tsp.) vanilla extract
2 Tbsp. goji berries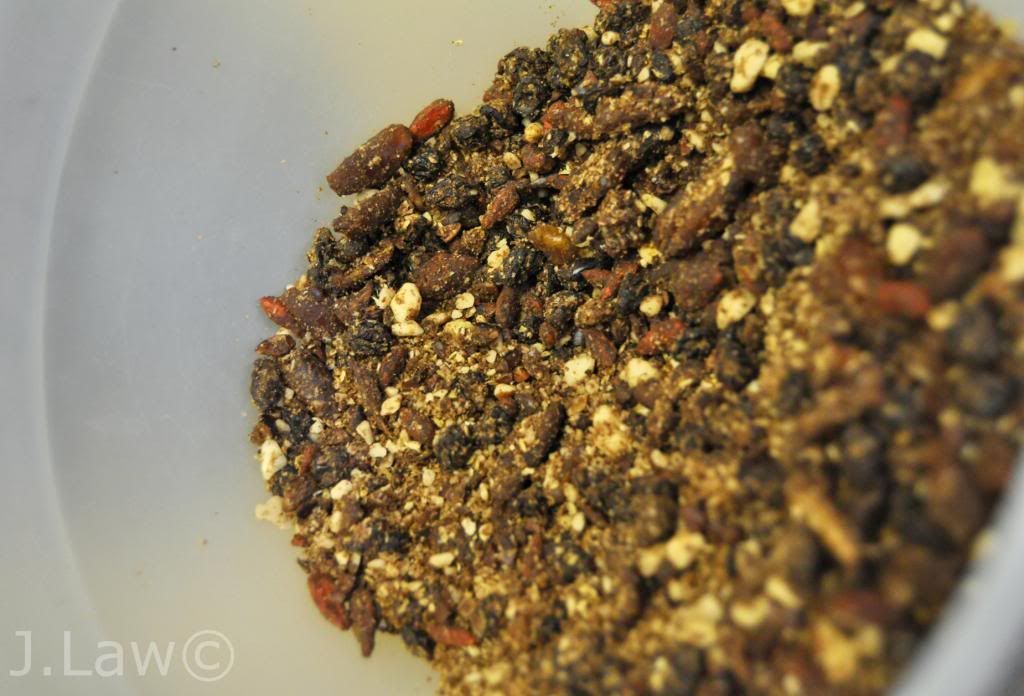 3. Divide this mixture in half, into two bowls, and put one aside for now. Pour 1/4 cup of melted coconut oil into ONE of the bowls & stir thoroughly with a fork. Press the mixture into a springform cake tin, to a depth of 1-2cm & refrigerate.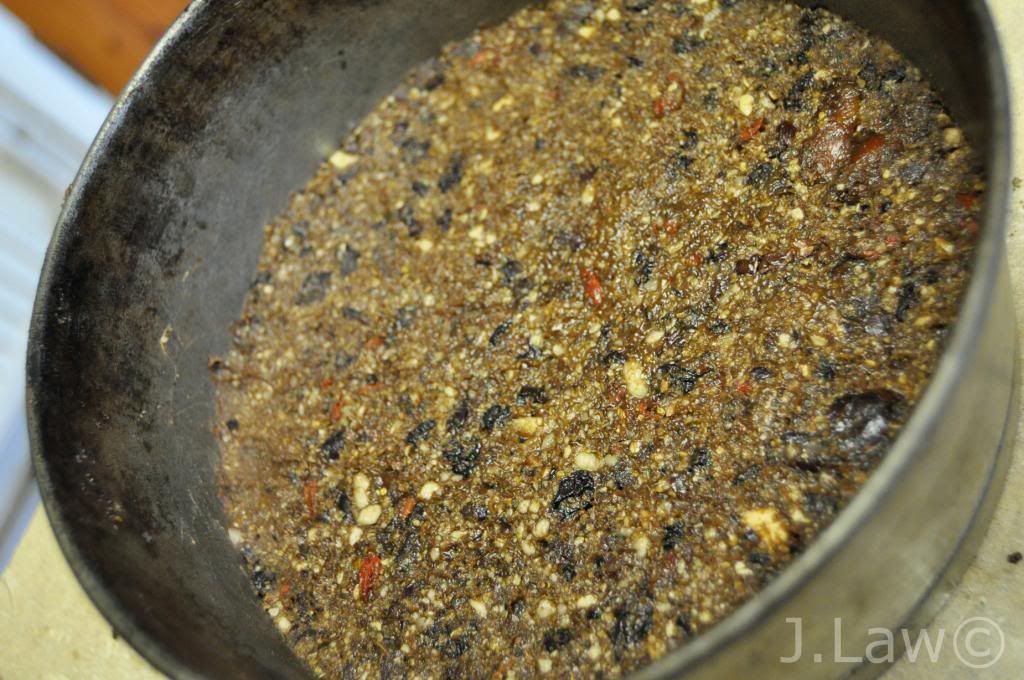 4. The vanilla-coconut cream. Put the following in a blender & blend thoroughly until it becomes a smooth paste, with big chunks of coconut. If your blender struggles with the fresh coconut, try chopping it up lots first.
1/2 cup fresh coconut chunks
2 tsp. vanilla extract
1 chopped (medium to large) banana
2.5 Tbsp. melted coconut oil
1 Tbsp. agave nectar
5. Spread the coconut cream onto the brownie layer.
6. Sprinkle with a thin layer of the dry brownie mix that you set aside earlier. Return to the fridge.
7. The berry cream! Drain the soaked cashew nuts & put them in the blender. Blend & stir intermittently for a few minutes, until it starts becoming a coarse cream. Then add the following & continue to blend and stir until it becomes a smooth pinky-purple cream.
1 tsp. vanilla extract
2 Tbsp. date syrup or agave
4.5 Tbsp. melted coconut oil
1 cup mixed red berries (blueberries, raspberries, cherries, redcurrants, blackberries, strawberries...whatever you can get your hands on!)
8. Spread half of the berry cream onto the cake. Sprinkle with the remaining dry brownie mix, then add another layer. If you have lots of the brownie mix, try dividing it into more layers.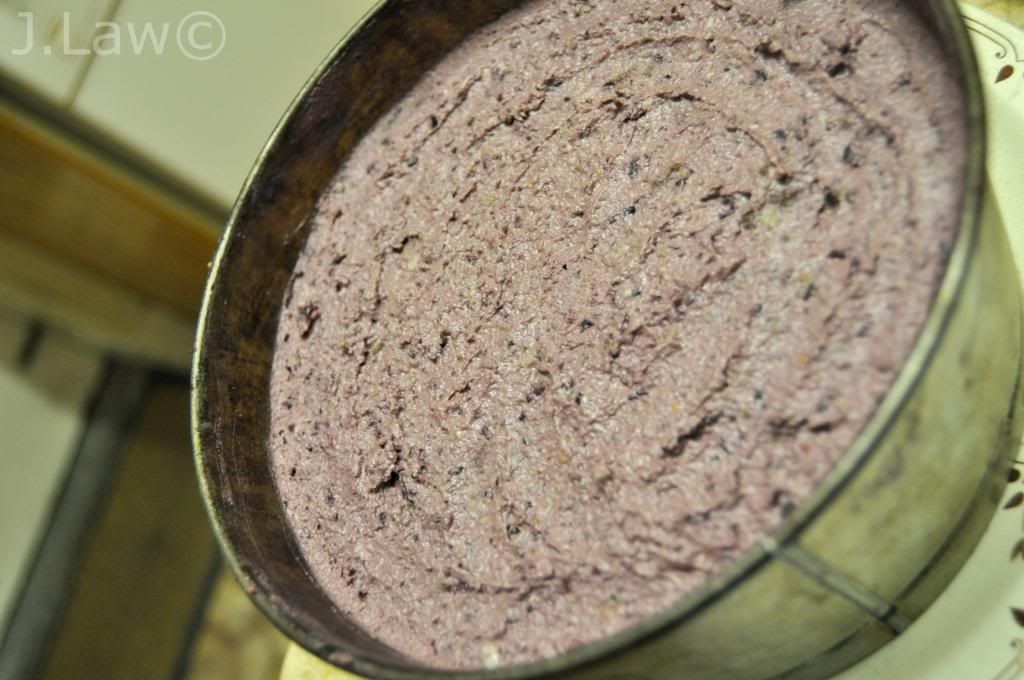 9. Decorate with coconut oil, berries & nuts. Then refrigerate for an hour or so until set.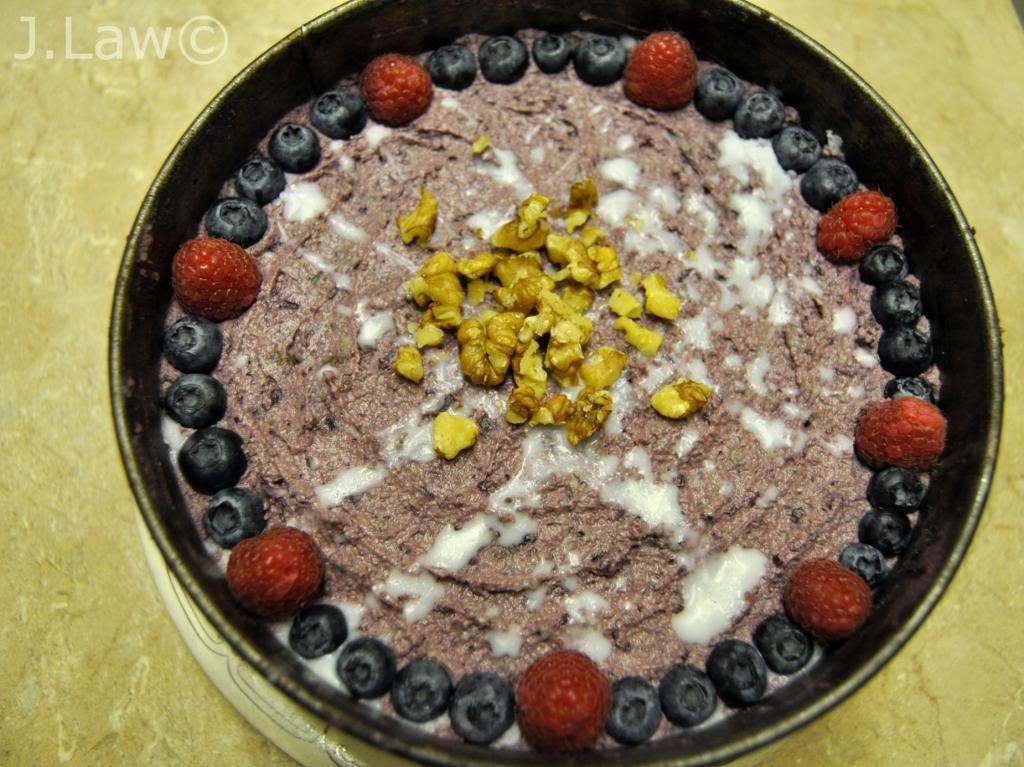 10. Remove from the tin & eat to your heart's content!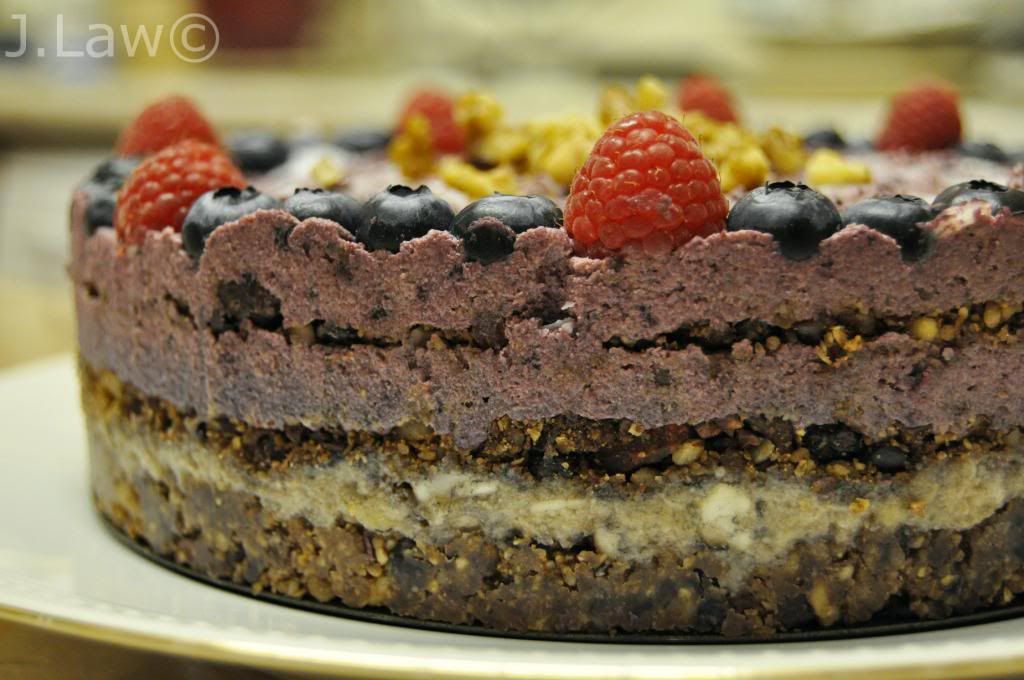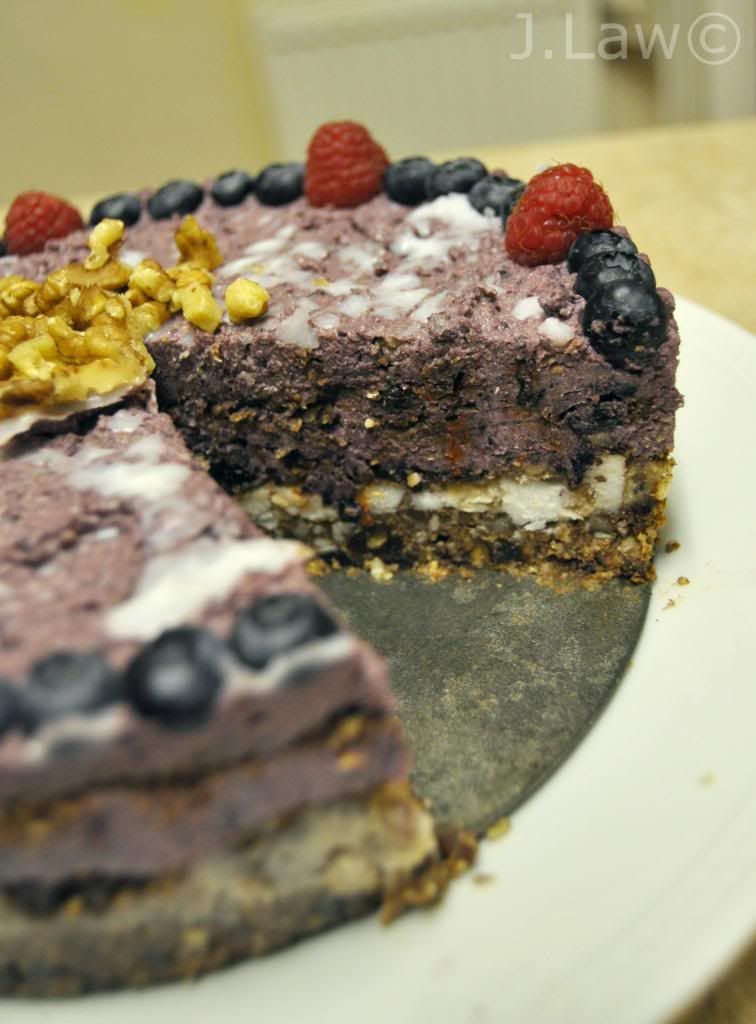 Jen x