Cake for breakfast!
No, really.
But this isn't just any cake! It's delicious, gluten-free, low fat, free from refined sugar (okay, aside from a little in the currants), and packed with energy and nutrients to start your day right!
Oats provide slow-release energy to keep you going throughout the morning. The seeds provide protein and omega-3s. The bananas and blueberries provide lots of fibre, potassium & plenty of vitamins.
So what are you waiting for? Go make cake for breakfast!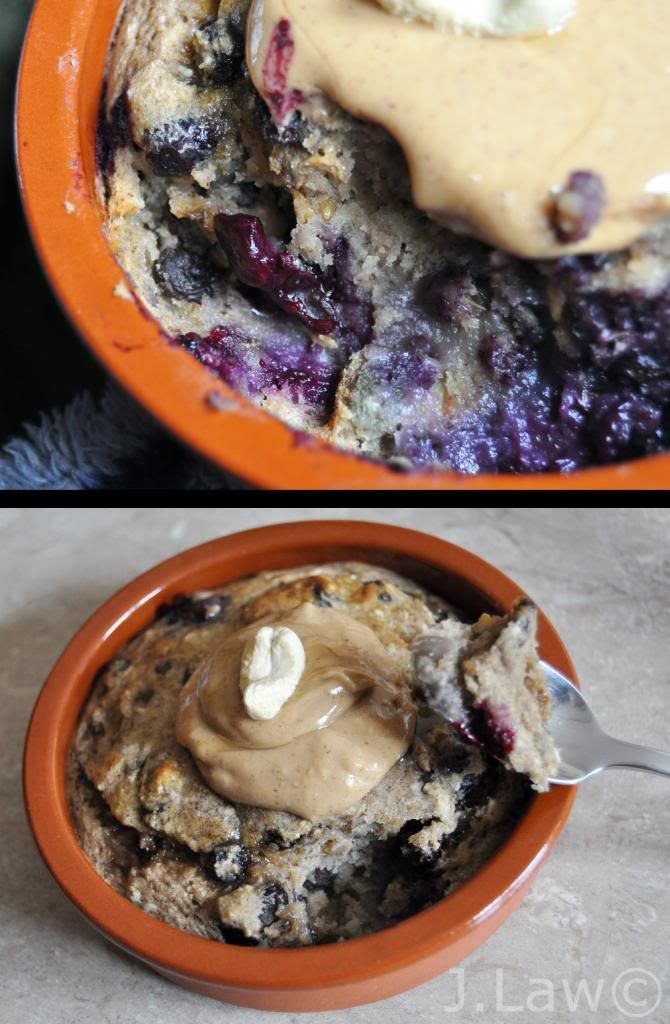 Ingredients
3 Tablespoons (Tbsp.) oats
1 banana
pinch cinnamon
5 Tbsp. soya milk
1/2 teaspoon (tsp.) baking powder
1 tsp. ground flaxseed
1 Tbsp. brown rice flour (any other flour will do, if you can't get your hands on this)
1 Tbsp. mixed seeds (I used an omega mix of sunflower, pumpkin, flax, hemp & sesame)
1 Tbsp. currants (or raisins)
about 15 blueberries
You'll also need a blender or food processor.
Recipe
1. Put the oats in a blender & blend into a coarse flour.
2. Chop the banana, and add it to the blender, along with the cinnamon, soya milk, baking powder & ground flaxseed. Blend, stirring intermittently, until it becomes a smooth batter with as few lumps as possible.
3. Remove the mix from the blender & transfer to a bowl. Then stir-in the remaining ingredients.
4. Spoon all of the mix into a terracotta dish or large ramekin and bake at 180°C for 16-18 minutes, until firm throughout & beginning to go golden on top.
Best served warm, with a little nut butter & a drizzle of agave nectar or maple syrup. Mmmm.....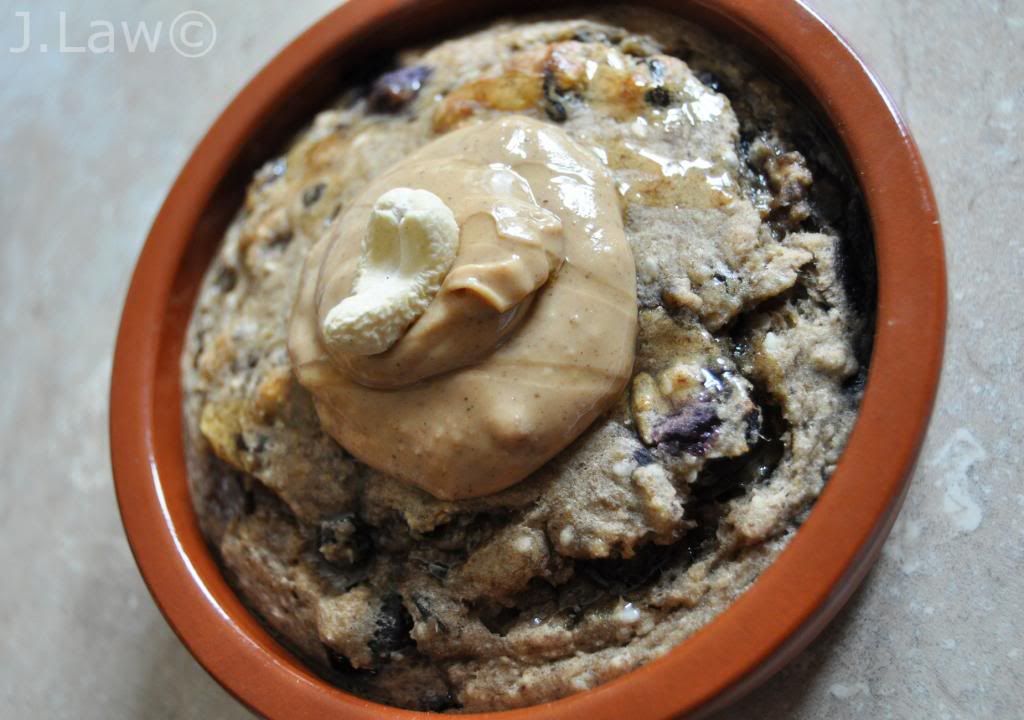 I used mixed nut butter (peanuts, cashews, hazelnuts & almonds), but peanut, or any other nut butter would be just as good.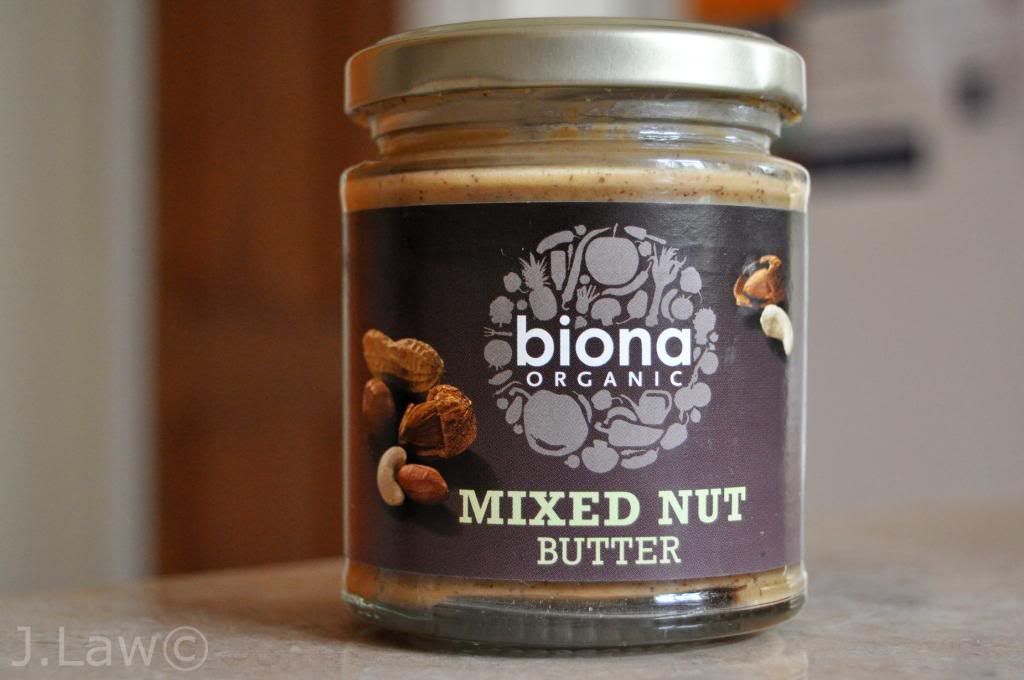 Jen x